Hello Everyone,
Only 75 were made Limited Edition 2011 Damascus Swing Guard by Frank Beltrame, Maniago, Italy.
OAL 11.25", 6" Handle with Camel Bone Scales, 5.25" Damascus Bayonet Razor Sharp Blade, Front Tang is Lasered FRANK B over ITALY, Back Tang is Lasered Limited Edition over 1/2011, Stainless Steel Lock Back Spine, Spring, Bolsters, Button and Safety, Brass Liners and Pins, Lock Back Release, Fires Wicked Fast and Hard, Rock Solid Lock-Up, Blade Sits Deep and Centered in the Channel.
Thank you Frank Beltrame Master Craftsman for this beautiful swing guard stiletto.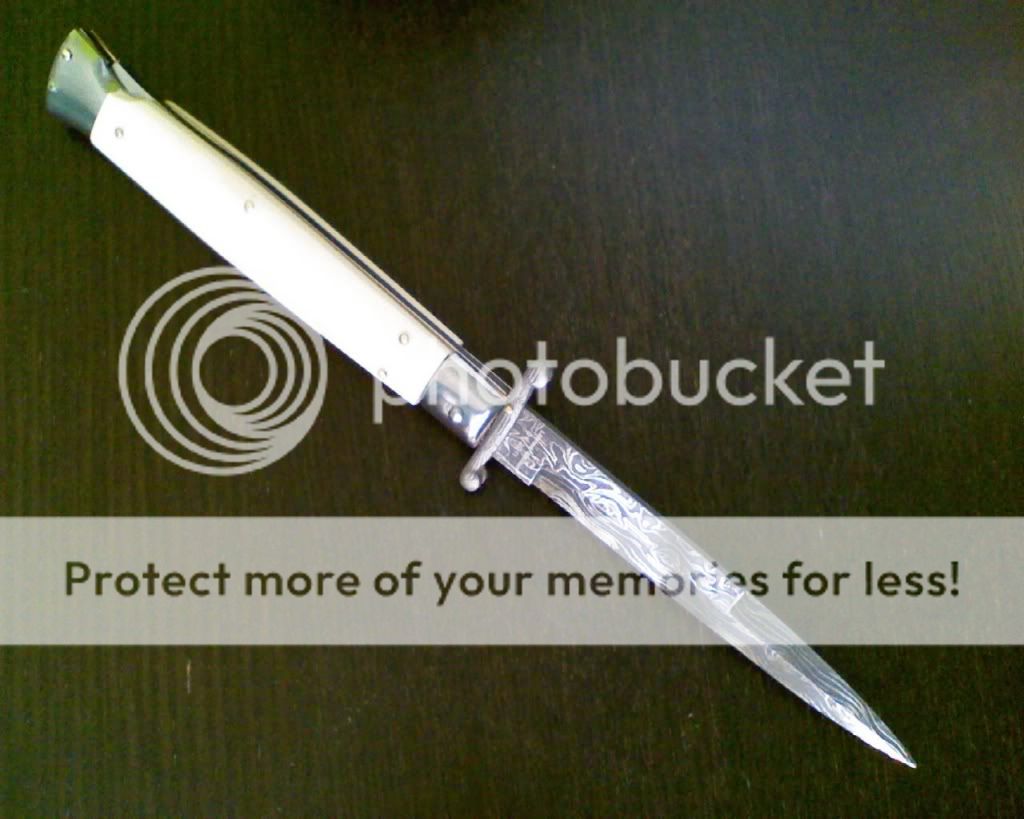 Thank you for taking a look,
John